Smart reusable packaging for packaged foods
circolution rents out reusable containers, takes care of reverse logistics and tracks containers throughout the journey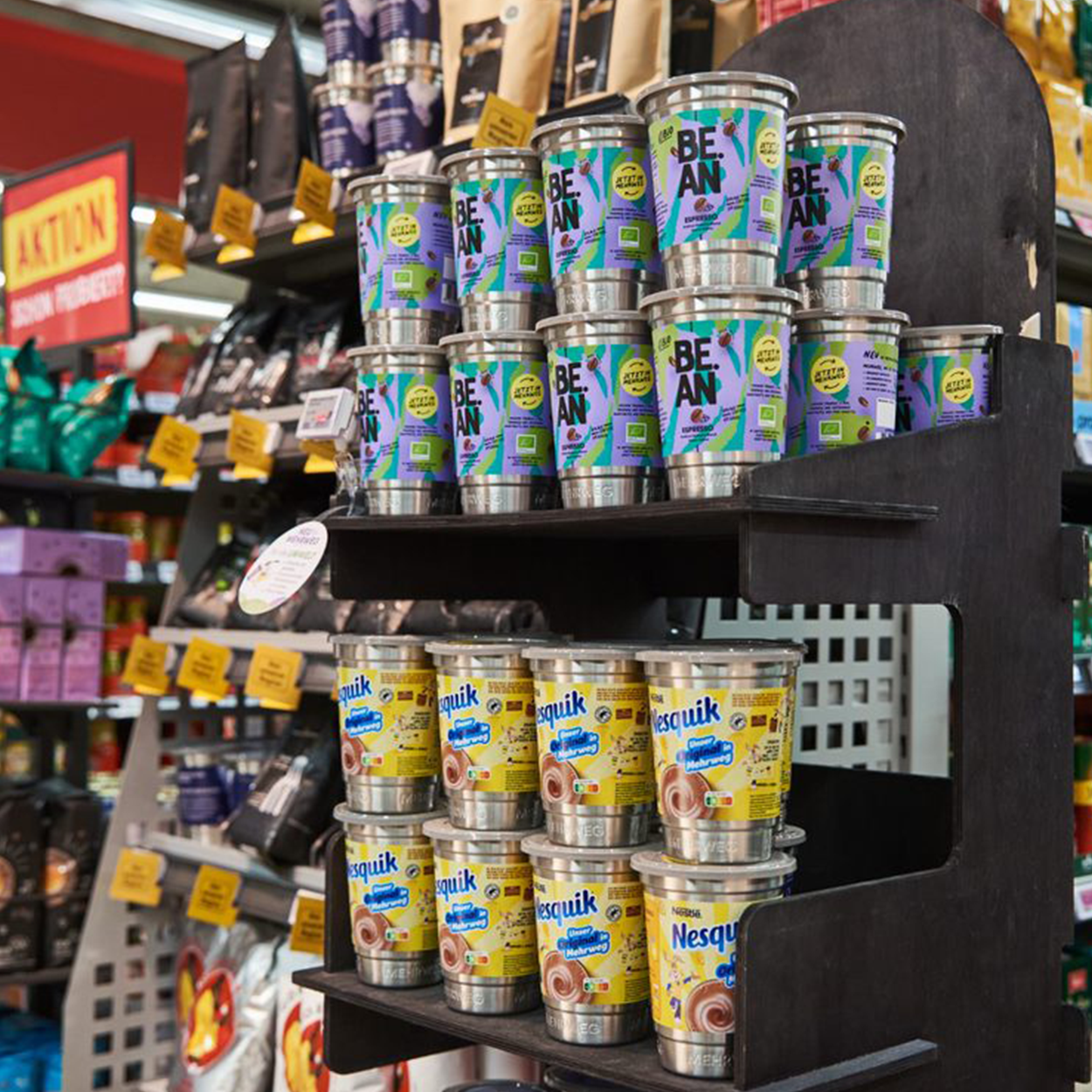 Anita in Steel smart. reusable.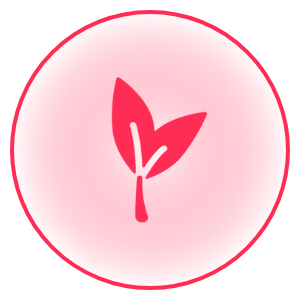 Different food products
can be filled in the container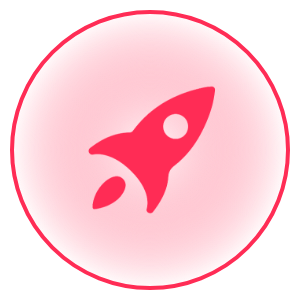 Normal deposit machines
accept Anita in Steel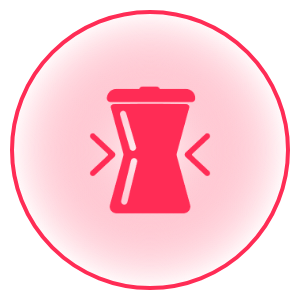 Fully traced through cycle
each container is smart and traced at each station of the reuse cycle
We have developed the most advanced reusable solution that saves a lot of waste
Find out more about Anita and our service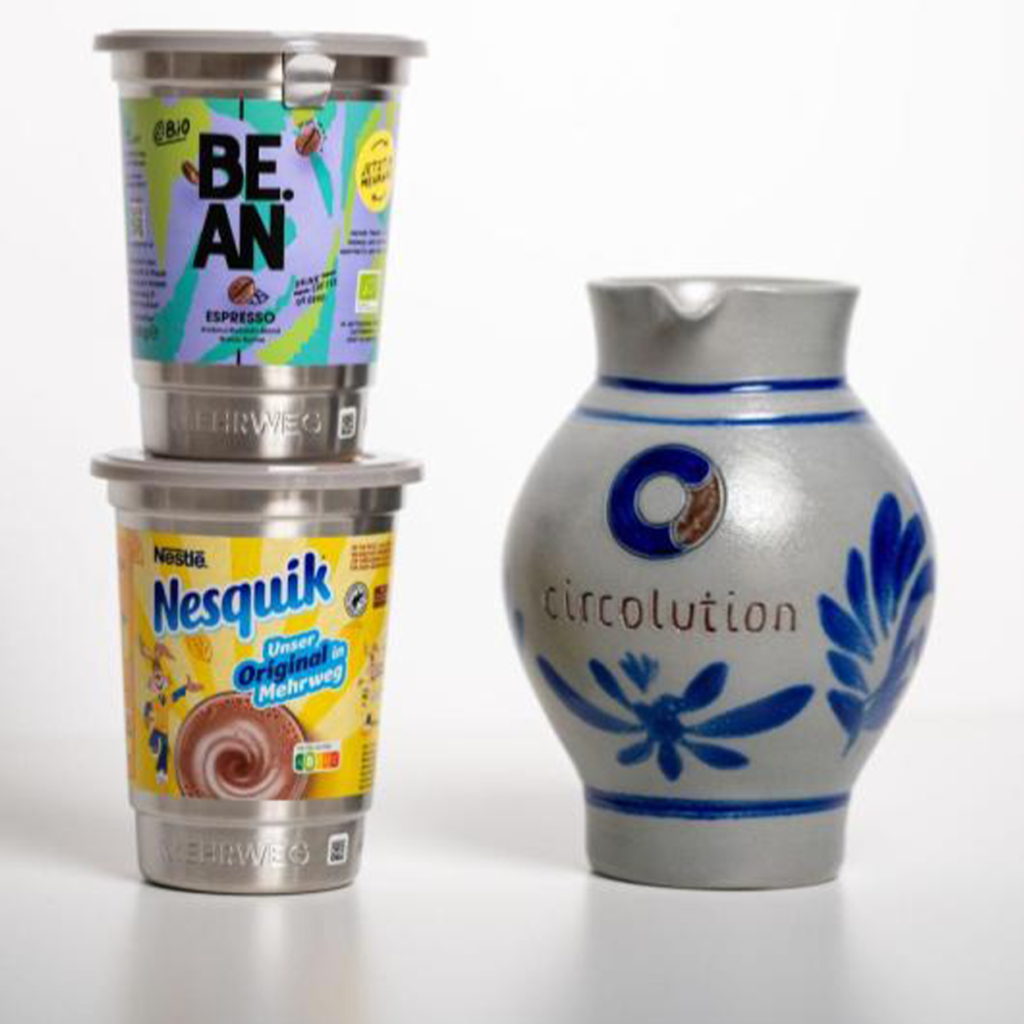 is massive – both ecologically and financially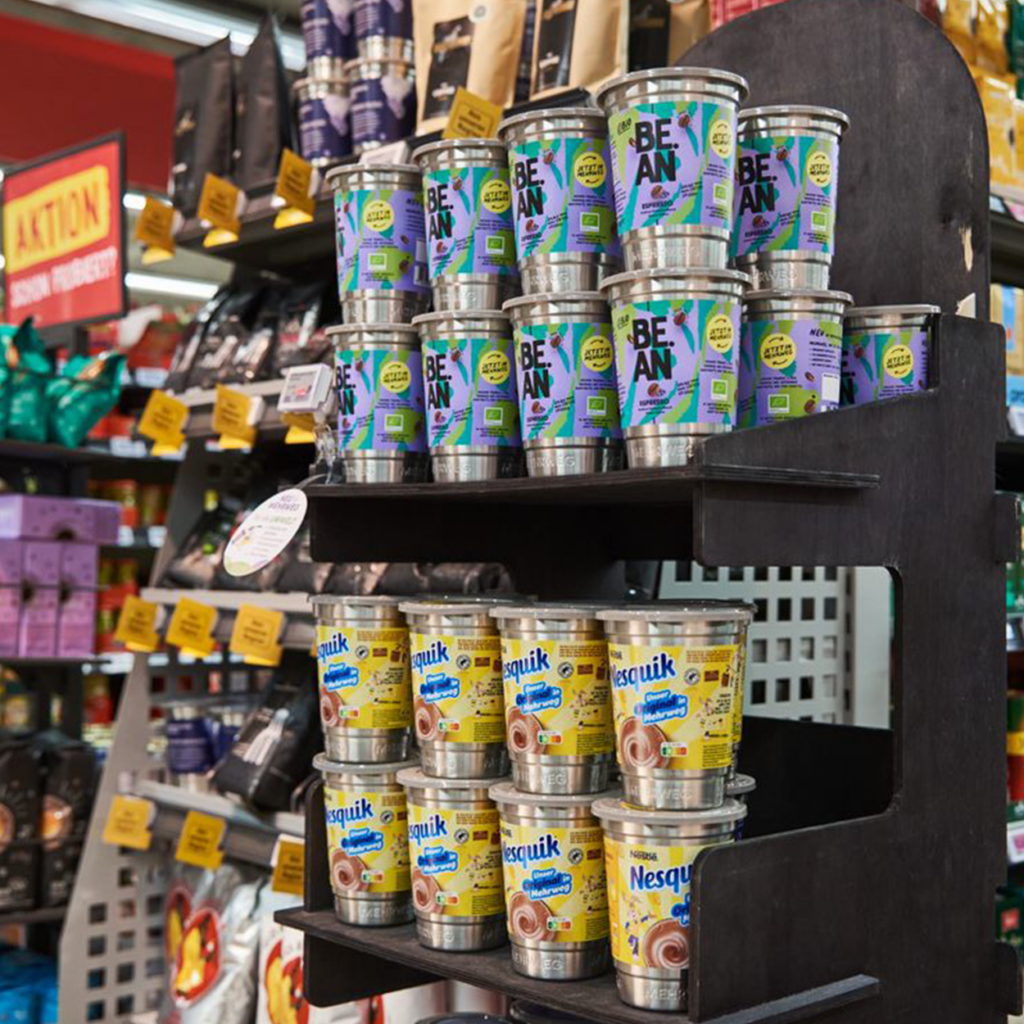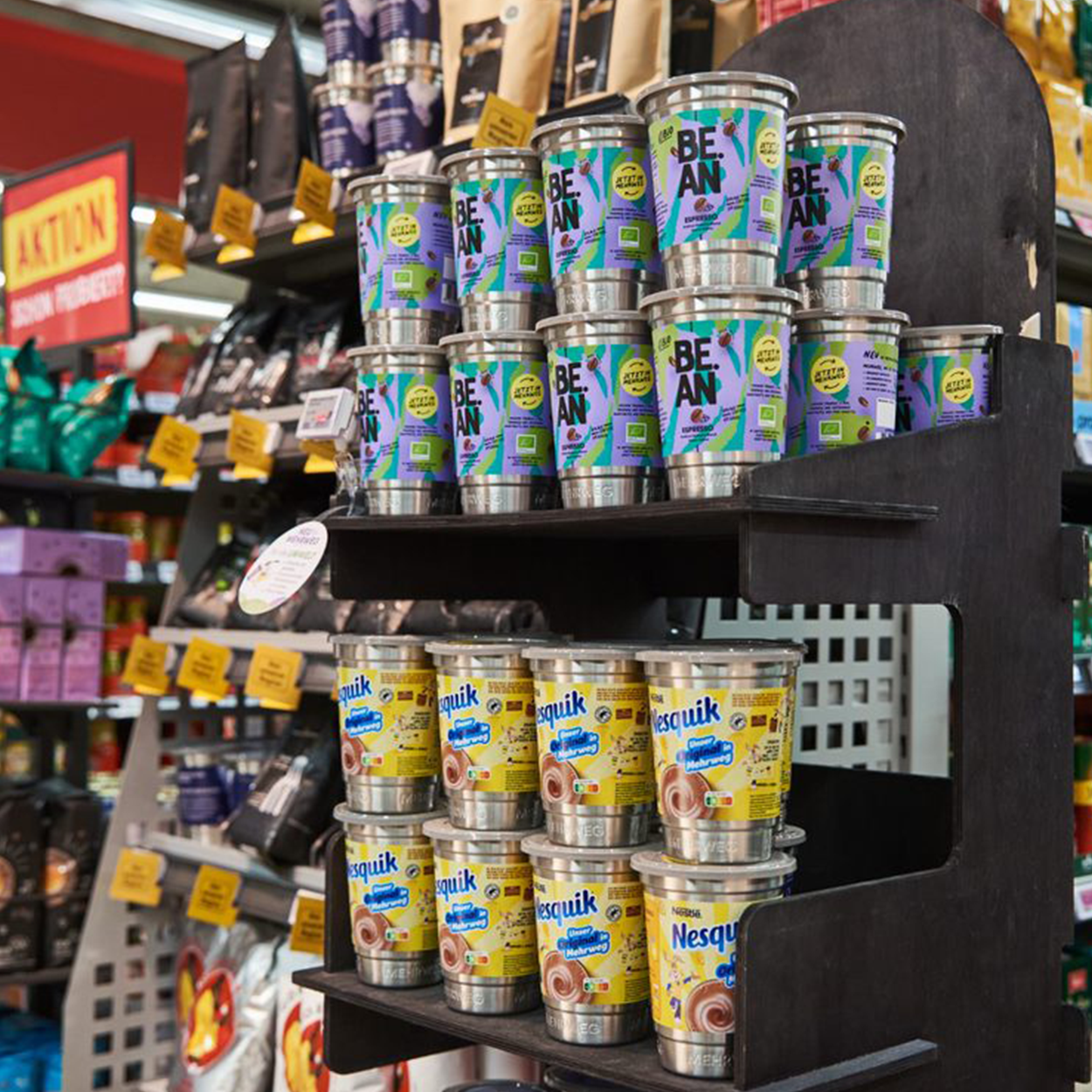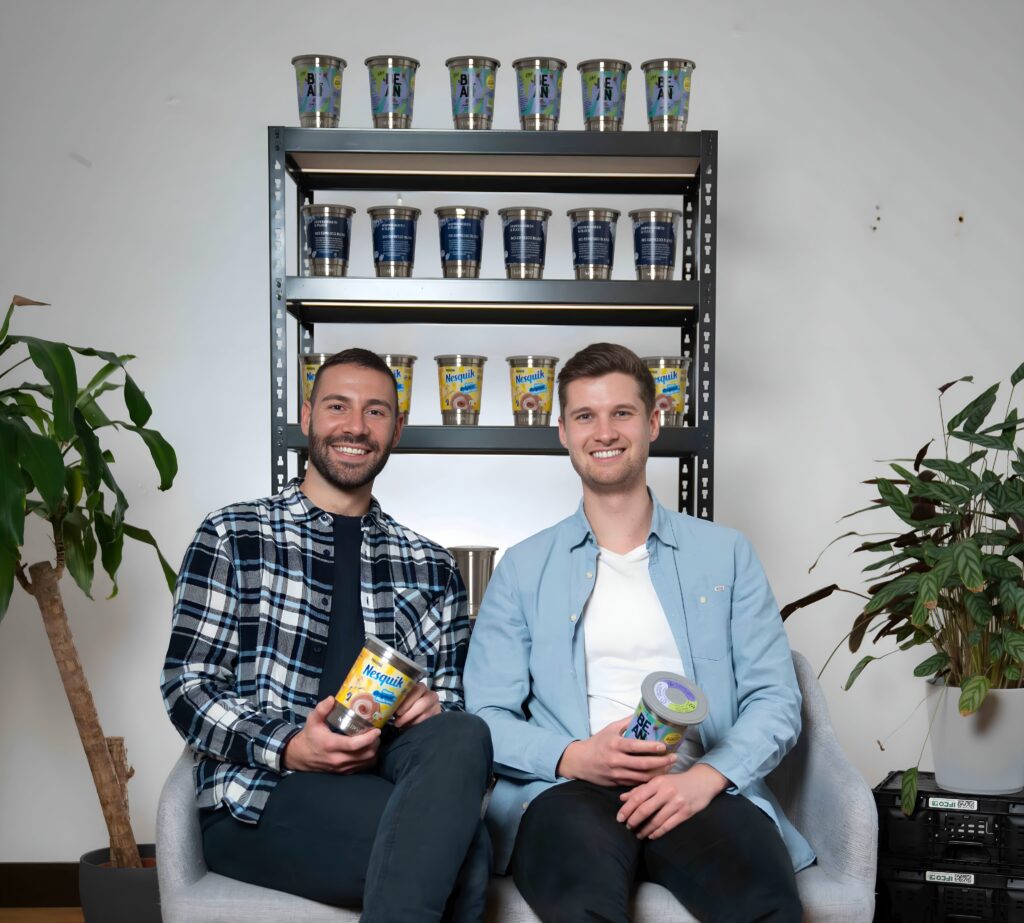 What a coffee roaster has to say:
"We aim for each new generation of our packaging to be more sustainable than the last. circolution is our next step forward."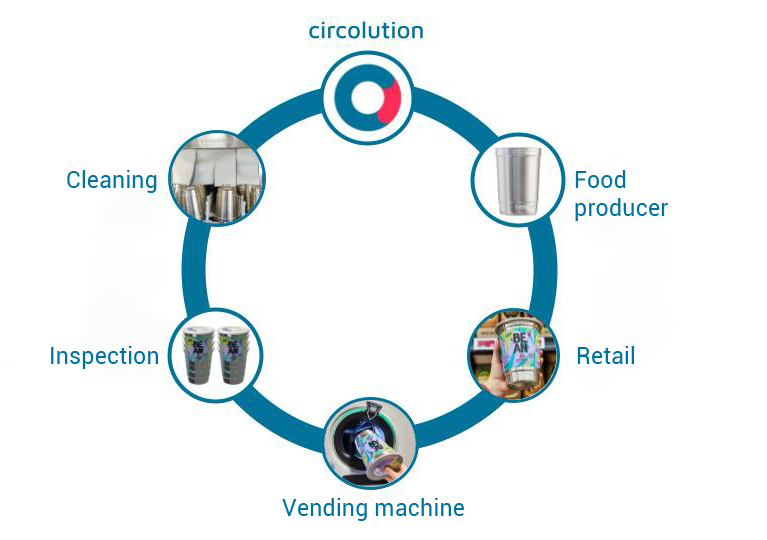 Reusable containers are filled by food manufacturers and sold in supermarkets. Consumers buy the product, return the packaging to the normal deposit machine, and receive their deposit back. circolution takes care of inspection, cleaning & transport – and provides data needed to make the system most efficient